Built in the 1980's by Roger Maxfield and Ruth Shelley the house is literally solid as a rock. Named "Casa Granito" (Granite House) because of its thick granite foundations, hand picked and laid by Roger, the house has a "Built to last" quality.
Roger and Ruth were local identities. Roger a fisherman and Ruth a local voluntary ambulance officer and driver were well known and loved by Coles Bay residents.
The granite foundations were sourced from the local quarry and the sandstone feature wall in the living room was sourced from what is now the Freycinet National Park.
There is no other house like it in Coles Bay.
We bought the property in February 2013 and spent most of that year completing a full renovation, adding a new master bedroom and en-suite and modernising the interior suitable for luxury visitor accommodation.
As well as the unique character of the house, the property's key asset is the view. To make the most of this the new owners extended the balcony and opened the view from the living room. The large bi-fold doors allow visitors to bring the outdoors inside, and in the winter the fireplace and double glazed windows create a cosy, relaxing atmosphere that has to be experienced to be fully appreciated.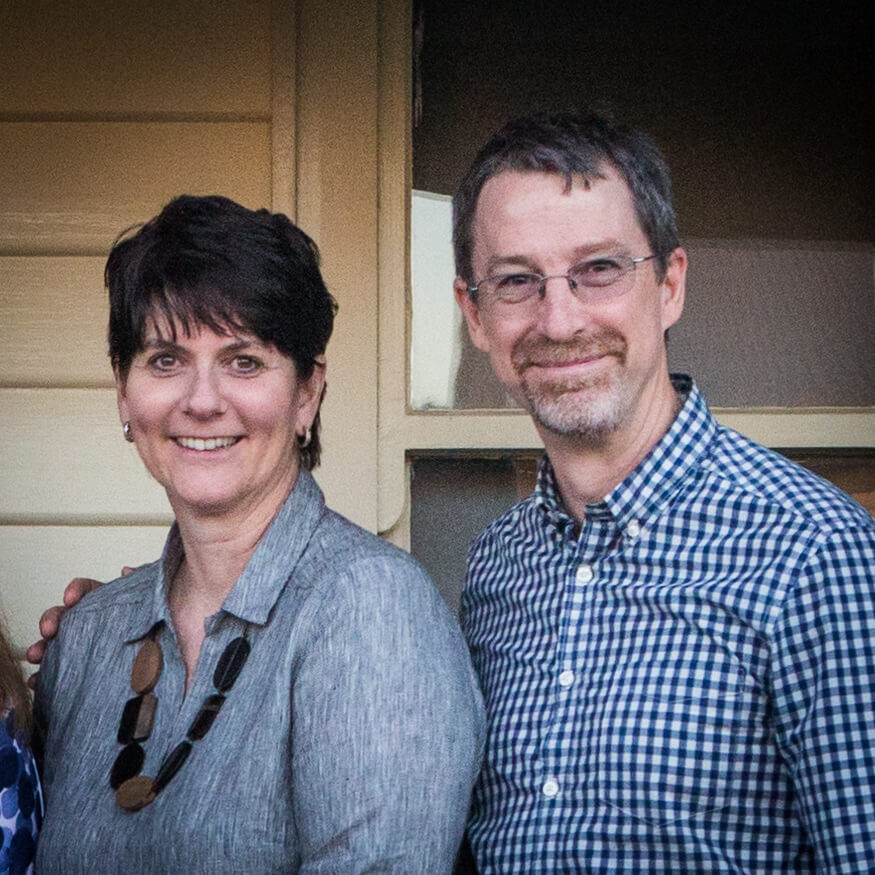 At The Bay - Amos is owned by us (Gary and Wendy Weatherley). We are a small family business dedicated to providing a high quality private holiday experience for our guests.
We have 2 married daughters and one beautiful granddaughter. Wendy was born in Tasmania, so we have strong connection to the state with family still living here.